Forum Thread
So my car burned to the ground this weekend:
Yep.
I had it fixed fifteen days ago by a porsche / VW specialist in MA. We had replaced all the fuel lines, etc. I have been driving it now for about 400 miles since then. Today was the fifth day I had taken it out. I had been checking oil / fuel after every drive, things were going great. My wife and I were going to take it windsurfing today. I strapped the windsurfer onto the roof of the car and we took off.
We were 300 yards down our street and there was a "pop" in the engine and then smoke started coming out. I immediately turned off the car and my wife and I got out of it. WE walked up the road a little to look at the car and we could see dripping flames coming from under the engine. I immediately ran to my house which was again just up the road. I had no way to get in though because the keys and garage door opener were in the car.
I then ran to neighbors house too see if they were there and had my wife run to the main road and flag down a car to call 9-11. I had a fire extinguisher in my house but it was too late - the car was completely up in flames.
FIve minutes later the fire deparment shows up and hoses down the car.
The tragedy for me is that I inherited this car from my dad, who bought it new in 1973. I have memories in this car of going with my dad to the beach. Five seconds before the car caught fire, I was telling my wife how happy I was to have the windsurfer on the car and to be going to the beach with her in it and how much I loved the memories of this car.
All gone. I just feel so depressed about the whole thing. My dad just died in November and the 914 was one of the most poignent memories I have of us and him. THat care represented the kind of guy he was. When I was in that car, I was back with my dad. Now its a pile of ashes.
I can't believe this happened two weeks after having all the fuel lines and everything replaced. I just cant get over this.
To boot the windsurfer is gone as well. SO there goes that too.
I could buy another 914, sure. But it won't be the same. It won't be THAT car.
At least I had four nice rides in the car that I thoroughly enjoyed. I don't know what the flock I'm gonna do now.
At least I didn't put the $8k for a paint job into it that.
Here's some pics to get an idea of the damage:
Before: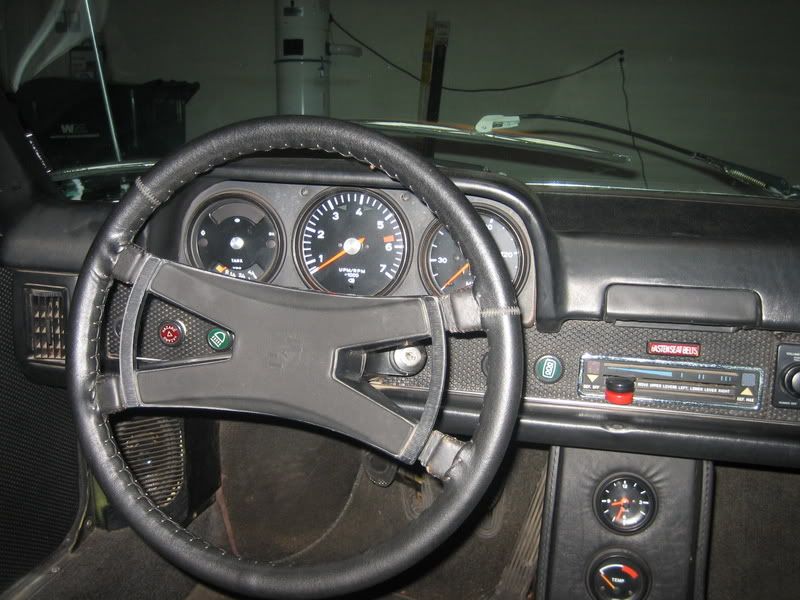 After:
Before:
After:
Before:
After:
Sorry, this thread is closed.